Why is There an E-Commerce Boom in Africa?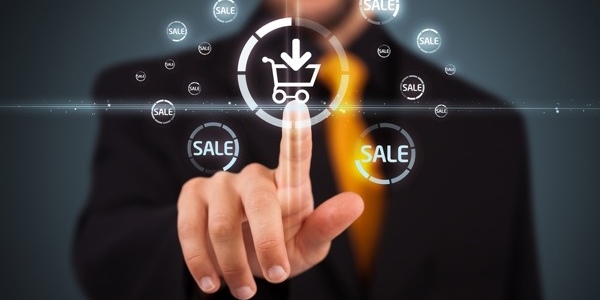 Edited by Rahel Getachew
2015 continues to see an unprecedented e-commerce boom in Africa. Africa's business growth over the last couple of years has also brought e-commerce at the forefront on the continent for several reasons. However, it is important to segment the catalysts for such explosion in e-commerce and to evaluate the core of its success.
Popular conclusions point to the importance of a growing access to Internet and the shift to secure funding for e-commerce ventures. In several fast growing economies in emerging markets over the past few years, business prospects have shifted focus to e-commerce platforms as Ventureburn pointed out back in March 2015, there are several large donors that are now pouring funds into e-commerce platforms across the African continent in particular. Forbes also discussed some of these institutions that are taking advantage of this growing trend in e-commerce markets by securing funding from major donors such as Africa Internet Group (AIG), MTN, and Kinnevik. In this article last fall, they cited that many e-commerce companies although young, already have evaluations upwards of 500 million dollars. Surprising for some, but not so much to those that are tracking Africa's rapid business evolution.
"Median of 30% of sub-Sahara Africans are using their cell phones to make payments".
Analysts have also focused on the increase in the Internet penetration across the continent and relate its adaptation to e-commerce growth. McKinsey made a direct connection between the two when they "predicted that the e-commerce market in Africa will grow to $75 billion by 2025" in their report on Internet growth on the continent in 2014. The Internet, including rapid use of mobile data, is expanding quickly but most notably in South Africa, Kenya (the third fastest growing economy in the world), and of course Nigeria, where Africa Today reports that they experience close to $2 million a week in e-commerce transactions. It is no surprise that the largest e-commerce markets are where connectivity access is already in place though several countries are not far behind; think Senegal, Mozambique, Ghana, and Morocco. Many countries are also undergoing a digital revolution across other industries including health and education. For example, Ghana recently opened a digital library for rural children, Kenya is digitizing land ownership and rent payments online, and several health NGO's are communicating with their patients via SMS or messaging applications throughout Africa. With more access to the Internet, Africans are changing many modes of consumption to digital platforms, and mobile is leading the way.
This brings us to the increasingly important industry on the African continent- mobile, and Africa's quick and successful entry into the e-commerce world. The use of mobile cannot be ignored. With the usage of mobile there is more connectivity for a continent where mobile phones are the premier platform for communication. In fact, the mobile penetration rate is almost 90% on the continent with a projected 600 million mobile users within the next 5 years. One report even stated that if you are an English speaker in Africa you are more likely to own a mobile phone. PC Tech released the data on what most Africans are doing on mobile, and found that the "median of 30% of sub-Sahara Africans are using their cell phones to make payments". Perhaps the use of mobile is leading the way for e-commerce just because it is where Africans are able to access the Internet.
However other than the rise in funding and access to Internet and mobile communications, the other factor that has increased this online shopping phenomenon in Africa is the comfort and easiness of transacting online via a digital platform. In fact, mobile money transactions in the region are expected to hit $33 billion in 2015. As PC World wrote, "most Africans are using mobile financial services to buy goods, pay utility bills, [and] send and receive money." With an affinity to buy and sell on their phones, the progression to buying most goods through e-commerce mobile sites is not a surprising step for Africans. Quick and convenient access to such mobile financial services has also bridged the gap between the wealthy and the unbanked. This Buzzfeed article makes a convincing argument that mobile banking is a trend in the fast growing middle class in Sub-Saharan Africa. We can be sure that where mobile transactions are taking place, e-commerce transactions are sure to follow.
This is yet another reason why e-commerce is the future of consumption on the continent. With a growing middle class, there are many more consumers with a disposable income and access to quality goods at higher prices. Why is this worth noting, as this pattern is the same in all regions? Africa collectively has the fastest growing middle class in the world and has made a "100% rise" over the past 20 years, which increases the average African purchasing power. With wages and living standards changing in Africa, the buying patterns and behaviors also changes. Most notably, the CEO of shoptomydoor.com points out during his interview on Africa Today that Africans are seeing the opportunity cost of shopping in person at various markets and other traditional venues. When weighed against the option of shopping from the comfort of their homes and offices or conveniently on their phones where they are already making financial transactions, e-commerce is the most attractive. This is perhaps one of the least discussed foundations for the boom in online shopping, but also one of the most important to track.
With a rise in the mobile industry, increase in the middle class and growing demand for accessibility, e-commerce is one solution to a booming Africa. As there are many rapid changes on the continent, more and more factors are contributing to the e-commerce growth and it will continue to permeate the daily lives of those living in the region.